I'm here to link up with Deedee and Mrs. Laffin's Laughings for a Peek at My Week!
Here are my plans. They are kind of small, so you can click on my plans to open the PDF in Google Docs.
This week will be all about pilgrims. We will talk about a pilgrim girl (Sarah Morton) and pilgrim boy (Samuel Eaton). The students will compare and contrast the time of pilgrims and the time of our lives today.
I have a practicum student who will be teaching a math mini lesson and my introduction lesson to pilgrims. Both lessons are on Monday. She is only in college, but is doing an amazing job! Everyday she comes to work with my students, she immediately engages with what they are working on. I love not having to tell someone what to do every 2 seconds. She takes initiative and seems very comfortable working with the kids. I am very excited to see her teach on Monday!!
We will be making our pilgrim costumes this week. Every child gets to make both the indian and pilgrim costumes. Then we will draw characters from a hat to see which they will be in our thanksgiving production next week. More on that will be coming!!!
In math, we will continue to work on numbers 11-20 and simple addition. Since using this fundations program, my students have an amazing grasp of letters and letter sounds. I am now challenging them to put the sounds/letters together to make words. They have impressed me this past week with their writing. I made each of them a special journal to use during our small group reading time so they could practice their writing. I got this idea from a colleague and LOVE it! My kids did such a nice job last week writing about their friends and family. I let them pick what they want to write about and their ideas are wonderful!!!
So I hope you are finishing up your turkey/thanksgiving plans this week. We have 2 days next week too. But for now, hop on over and check out these great linky parties to see what others are doing this week.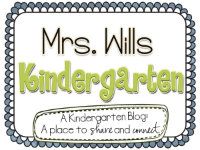 Have a wonderful week!!