Wow! Where has the first nine weeks of school gone? I feel like we just started but Friday was the end of our first quarter. It is very hard to believe!! I'm linking up with Farley for this months currently.
Listening: My daughter is watching TV before her nap. She LOVES Caillou! I think this is what I was listening to last month too.
Loving: I am always happy when I get to be home with my family. We have so much fun together and this weekend we will decorate for Christmas/Winter!! :) I know what your saying..."this girl is crazy....it's not even Thanksgiving yet!" But we absolutely love Christmas in our house! We leave it decorated until the first of January!
Thinking: I've had several ideas of new products for both November and December. I am so elated that my Fall Math Stations pack has done so well. I never imagined that I would have sold so many copies.
Wanting: I am in need of a nap! But I have a lot of other work that needs done too!!
Needing: Yes...cleaning is the other work that needs to get done. I will be busy with laundry, dishes and scrubbing. The latter is my least favorite!
Ok, your turn to link up. Head on over to
Farley's
page and see what everyone else is up to.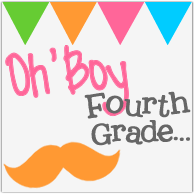 Happy Saturday!!