I'm here to link up with Deedee and Mrs. Laffin's Laughings for a Peek at My Week!
Here are my plans. They are kind of small, so you can click on my plans to open the PDF in Google Docs.
This week will feel more like a normal week for me and my kiddos. Tuesday morning I am out for about 2 hours to participate in training for the Fundations Program (by Wilson) that my county has adopted K-2. This is my first year teaching it and so I'm excited to see a lesson modeled by the instructor from Wilson. I attended a training this past summer and really liked being able to see her model some of the lessons. I'm a very visual learner so I love to watch someone else first! :) Do you like that too??
We are moving in to addition with composing and decomposing numbers in math. For the most part, my kiddos have a really good grasp of numbers 1-10. So I'm ready to start showing them combinations of the numbers. We started this last week when I modeled how to play On/Off with my November On/Off Pack. They loved being able to roll the beans and orally say "2 + 3 = 5." I really stressed the math talk with them when I was modeling this game with a partner. The first 2 groups to play the game did an amazing job with the math talk. There is just something about hearing a 5 year old talk about addition!!
Our Math series has a consumable "text" book that we have to use. So my kiddos will do some of the activities for numbers 11-20 and working with a calendar, days of the week, months of the year. Usually, this is just a "review" for my kids since we talk about this everyday during our calendar time.
Our "theme" next week is Native Americans. We will spend a day talking about Squanto, one day talking about Pocahontas, and a few days working on our Native American costumes. Stay tuned for some pictures. It is my huge promise this week to get some pictures out to you. My family is finally healthy so my week will run pretty smoothly.
During my reading centers, I'm trying to focus on sight words and writing simple sentences. My kids are able to sound words out so I just need to keep pushing them to write a simple sentence with the sight words we have learned as well.
This time of year is my overall favorite!!! My kiddos have an amazing grasp of expectations and are really beginning to learn to write, read and "do" math. Thanksgiving and Christmas activities are a lot of fun too!
Well, stay tuned for some other posts this week. Now hop over and check out these great linky parties to see what others are doing this week.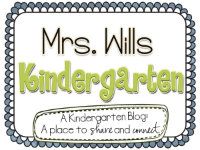 Have a wonderful week!!