I have linked up with
Mrs. Wills Kindergarten
to share my lesson plans for this week. Check them out below.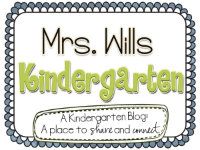 Here is a look at my lesson plans for this week.
I have a lesson plan template that I have created in Word. When I'm ready to plan for the next week, I just open it up and fill in the open spots with my plans for that week. I will try to post a picture of the template too so you can see the difference between them.
I'm sorry for the wierd view. I am VERY new to blogging. I took this picture with my iPad of my lesson plan book. If anyone knows of how to change a word document to a jpeg or png, I would welcome the help.