I'm here to link up with Deedee and Mrs. Laffin's Laughings for a Peek at My Week!
I have been a little behind lately, but feel very good about my plans for this week. I do have them prepared and will try to share tomorrow some of the activities that we will be doing this week. We are going to continue talking about winter birds and begin to look at Virginia Symbols (cardinal, flag, tree). I'm in the process of making some emergent readers, flip books and other activities to help teach the VA symbols. Stay tuned if you'd like to get them!
Here's a look at my plans:
Now hop over to see what everyone else is doing this week!!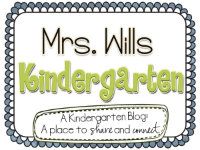 Have a wonderful week!!
Have a great week!